CREATE WEBINARS

SOCIAL MEDIA AND BLOGGING SECRETS TO BUILD YOUR PRACTICE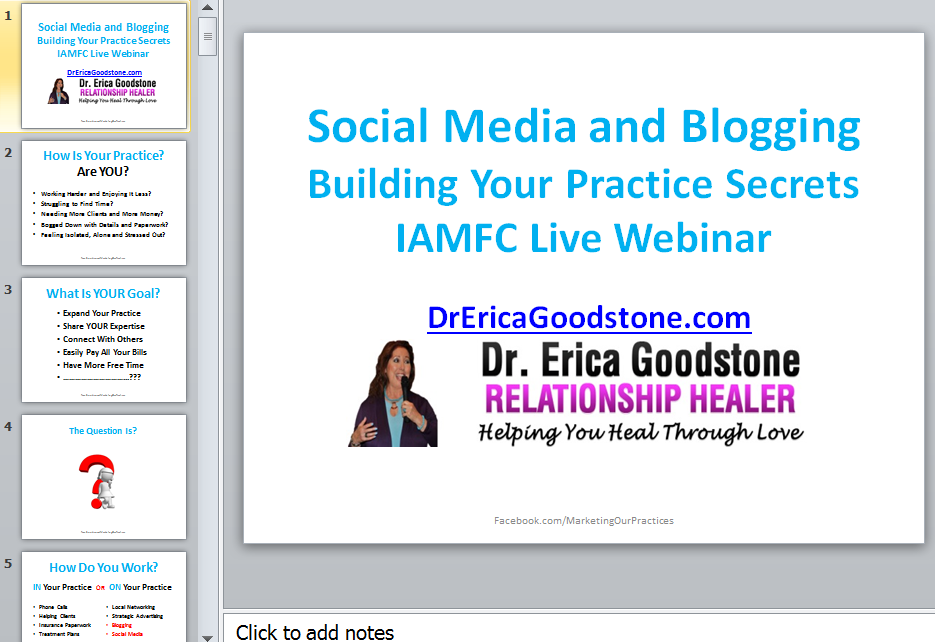 Dr. Erica reveals the secrets to using social media and blogging to create a successful practice. The key is engagement and the focus of this webinar is to bring therapists together to collaborate,share each others' work, and educate the world about the essential value of the therapeutic process.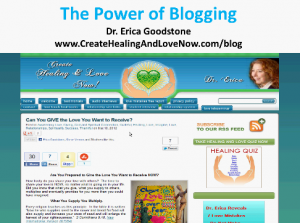 In this webinar, Dr. Erica provides an overview of what you need to do to optimize your blog. She shows how to get your ideal potential customers to visit your web site, read your blogs, leave comments, share and syndicate your blog posts on social media sites, and bring hundreds of links back to your blog. She shares numerous tips on ways you can begin to monetize your blog through paid advertising, guest blogging and product sales.
Boost Your Blog in 30 Days
In this 4 week webinar series, Dr. Erica, along with techie colleague Megha RodreigueZ,  teaches the nitty gritty of blogging. She begins with the basic requirements of doing a keyword search, selecting a domain name, choosing a hosting service and uploading a domain name to a wordpress blog site. Once the site is functioning online and verified by Google, she assists the viewers to add essential plugins, create usable widgets, and begin posting blog content. The goal is to have a working blog that brings business to the site in 30 days.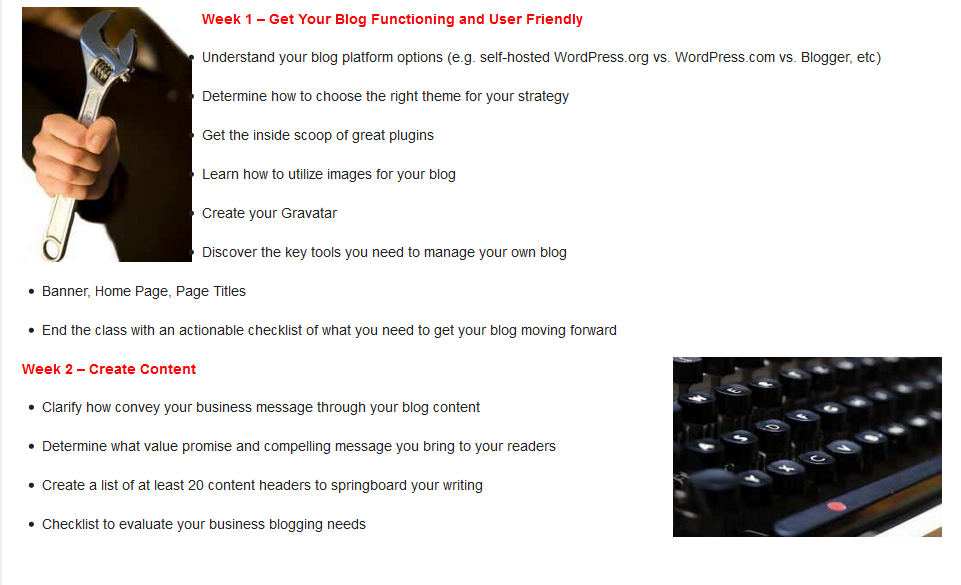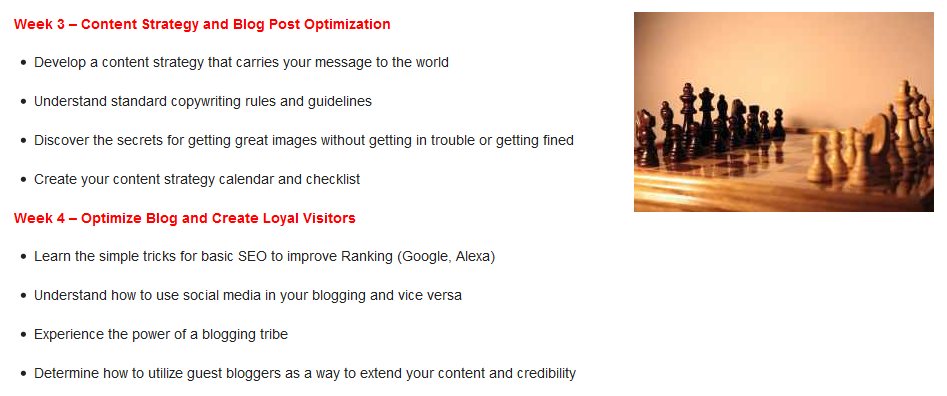 Love and Sex and Relationships ACA Podcast Interview with Erica Goodstone, Ph.D., LMHC, LPC, LMFT by American Counseling Association Director of Career Services, Dr. Rebecca Daniel-Burke
Love makes the world go 'round, yet maintaining those loving feelings in your relationships may be your most difficult life task. In this podcast Dr. Erica explains what she believes are the 3 main causes of all relationship problems and the 9 areas of focus for relationship healing. Then she discusses how our hormones and our brain processes effect the quality of our relationships. And then she offers insights into the way modern business research reveals how to create more lasting and passionate relationships.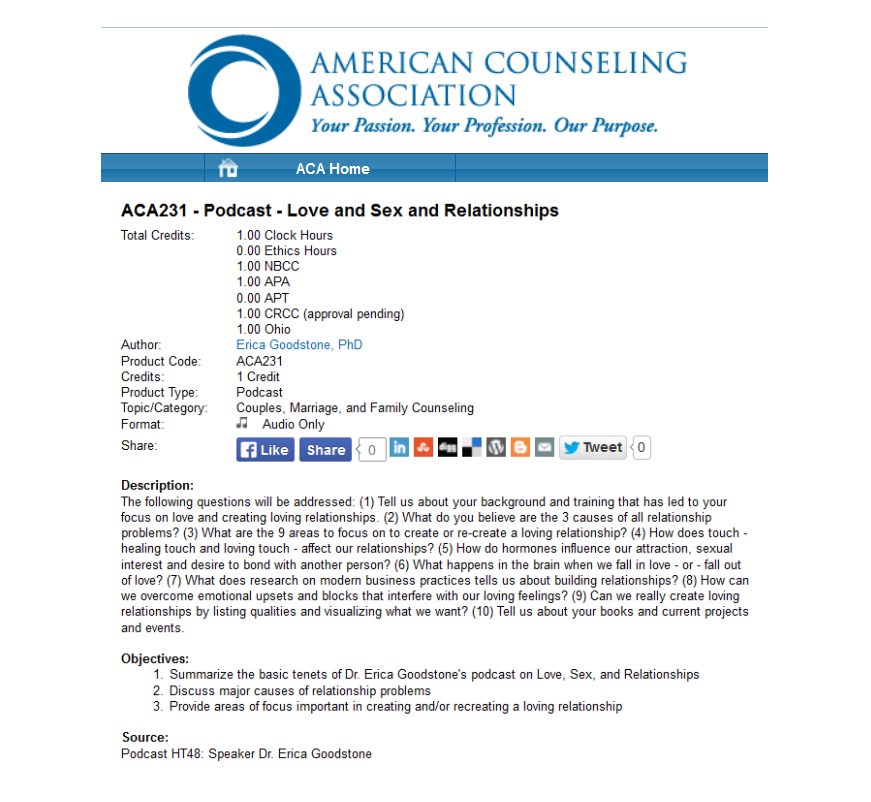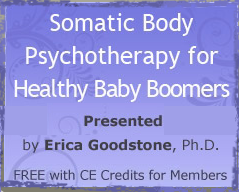 In this workshop, hosted by GoodTherapy.org, Dr. Erica explains how introspection, life review, mindful awareness, touch and somatic body psychotherapy can facilitate and enhance the health and well being of the baby boomer population as they continue to come of age in this decade and beyond.
This Web Conference is designed to help clinicians and the general public to:
1) Identify and critique the most common myths about aging in American culture
2) Facilitate introspection, life review, and mindful awareness for yourself and for clients
3)Understand the benefits of mindfulness, touch, sensuality and sexuality for healthy aging
4) Discover how making the mind/body/spirit connection can be a catalyst for healing.